Published Friday, October 16, 2009.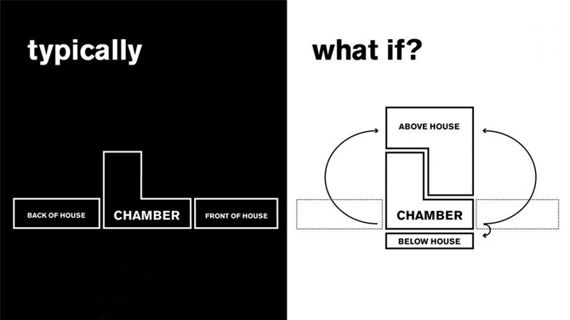 Diagrams, diagrams. Don't you just love diagrams?
Joshua Prince-Ramus, principal in charge at
REX
, is interviewed by
Designboom
just as the
Dee and Charles Wyly Theatre
is about to open in Dallas. The interview extends both into the personal and professional areas of his life, covering the ascension at the Koolhaas talent factory and the culmination with his own practice in New York during the intense production of the Seattle Public Library.
Joshua refers the influence of
OMA
as the foundation to the design methodology developed by REX. Defying the very notion of authorship, architecture is faced as a process that transcends the definition of form and volume, embracing creative diagramming to rethink preconceived notions of building typology. The new Wyly Theatre is another example of this hyper-rational approach; and one that Prince-Ramus had already revealed during his conference at
TED Talks
in 2006. Also of interest is an additional video documenting the construction of the building's façade, a corrugated surface created by a series of aluminium tubes:
The Wyly goes tubular
. Construction details and some additional diagrams are also available in
ArchDaily
.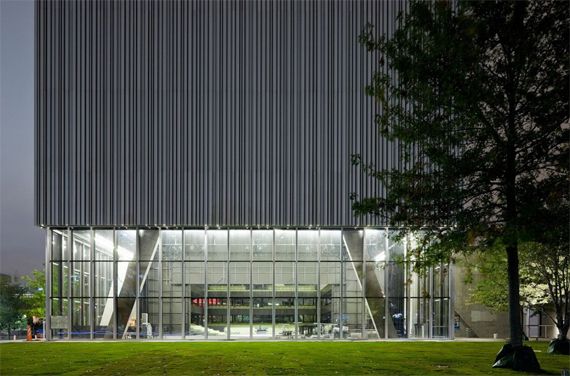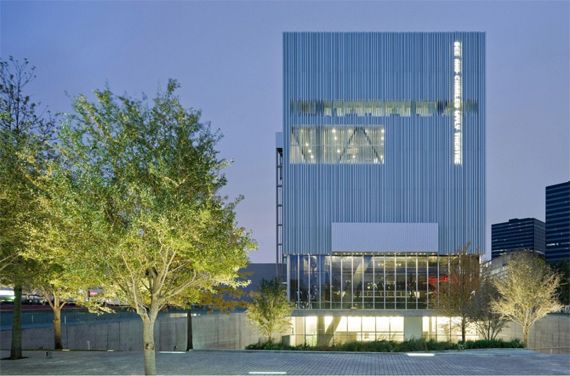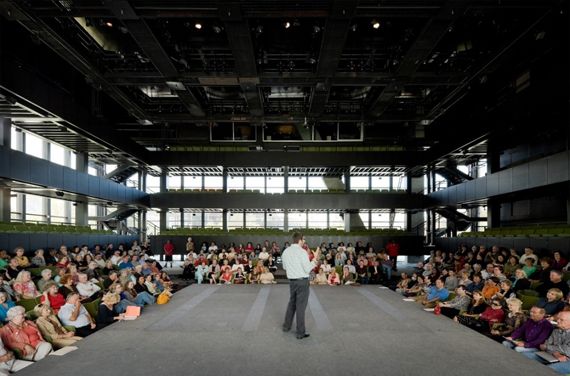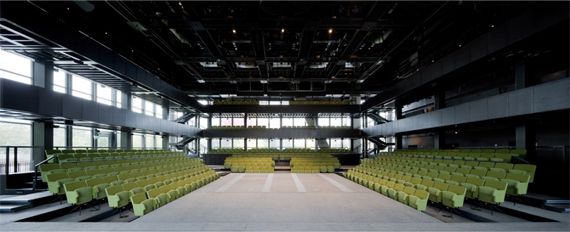 REX / OMA: Dee and Charles Wyly Theatre, Dallas, USA, 2006-2009. Image credits: Iwaan Baan.
Published Monday, October 12, 2009.
Someone should have warned Bjarke Ingels that, as an architect, no one is supposed to be that good looking and brilliant the same time. Brilliant architects are required to be bald and wear large spectacles. Seriously, though, I was fortunate to listen to him a couple of years ago and his ideas on the pre-conceived rhetoric of the architectural avant-garde sure made a lot of sense to me. Those same notions are introductory to his conference at TED, following a presentation of several high profile projects from
BIG
, from the mid-scale
VM Houses
and
Mountain Dwellings
in Copenhagen (both done in collaboration with
Julien de Smedt
), to his latest large-scale creation of the
Zira Island Masterplan
.
Bjarke offers an insightful glimpse of the creative diagramming processes that have become a signature method of the architects of the Rem generation, such as
Winy Maas
and
Joshua Prince-Ramus
- the latest of which, by the way, also had a
fabulous presentation on TED
a few years ago.
Published Tuesday, October 6, 2009.

Two distant cities portrayed by two women. Images that share a common theme, exploring the similarities and differences concealed in the daily life of Lisbon and Tokyo. A photo essay that began as a
blog
and is now revealed in an exhibition titled
Mirrorcities
. Photography by Sara Lopes Godinho (aka
Sushi Lover
) and Patrícia Chorão Ramalho, on display at the Lounge space of the
Oriente Foundation Museum
until November 1st.