Published Monday, May 18, 2009.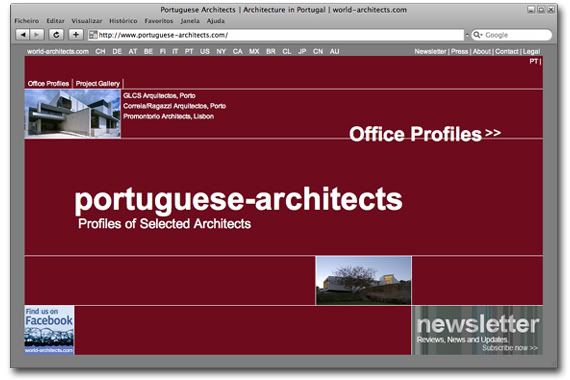 The international architecture network
www.world-architects.com
has recently released its latest portal:
www.portuguese-architects.com
.
World Architects
is both an internet portal and a platform for contemporary architecture, featuring a range of work from successful and emerging talents in architecture, landscape architecture and supporting design professions. It currently expands through 16 regional portals, includes a project gallery of 18.000 selected buildings worldwide and receives an impressive figure of 500.000 monthly visitors.
Visit
Portuguese Architects
for additional information and subscribe the world-architects newsletter to keep in touch with the newest entries and updates.
Published Saturday, May 9, 2009.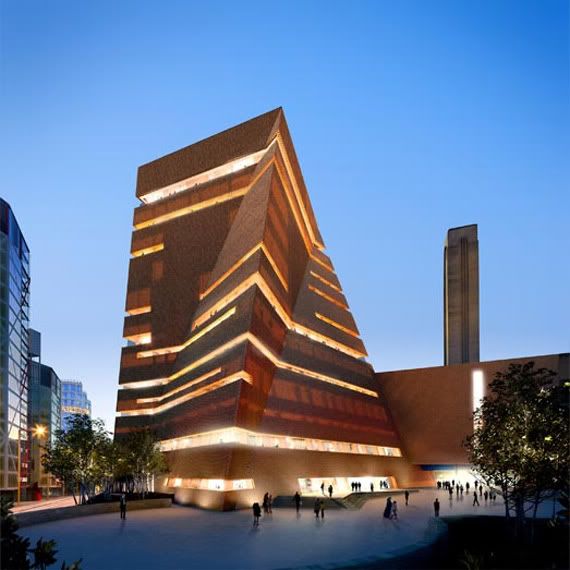 Herzog & de Meuron: New Development of Tate Modern, view from the South at dusk. Image credits: Hayes Davidson.
Jacques Herzog talks
about the process of designing the
extension to Tate Modern
. The new addition is conceived as a multi-shaped surface, revealing a sculptural form that merges the defining boundaries of its land parcel with the more complex distribution of functions inside the building.
Perhaps the most interesting aspect of the project is a noticeable
gesture of detachment
between the external skin of pyramid-like form and those
internal masses
of rational nature – an approach that resonates with other recent works of Herzog and De Meuron. This 'space between' is used as an intermediate void, a public gathering space that emphasizes an idea of proximity and connection.
The building is almost archaic in its expression, as the brickwork of the façade delivers a strong sense of materiality and contrast with its surroundings. The new Tate Modern seems to question the very nature of form, detaching itself from the clean, fluid expression of certain contemporary buildings of iconic ambition.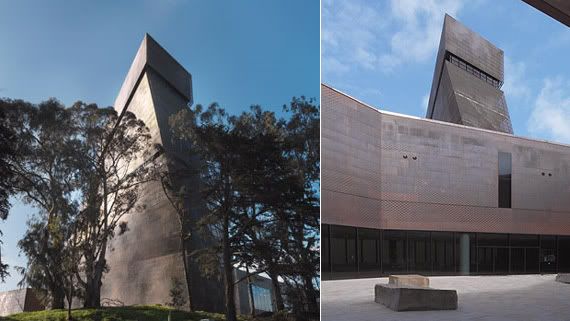 Herzog & de Meuron: de Young Museum, Golden Gate Park, San Francisco, USA, 1999–2005. Image credits: Mark Darley.

Herzog & de Meuron: CaixaForum Madrid, Madrid, Spain 2001–2008. Image credits: Iwan Baan.

Herzog & de Meuron: Elbe Philharmonic Hall, Hamburg, Germany, 2003-2010.