Portuguese-architects.com
Published Monday, May 18, 2009.
---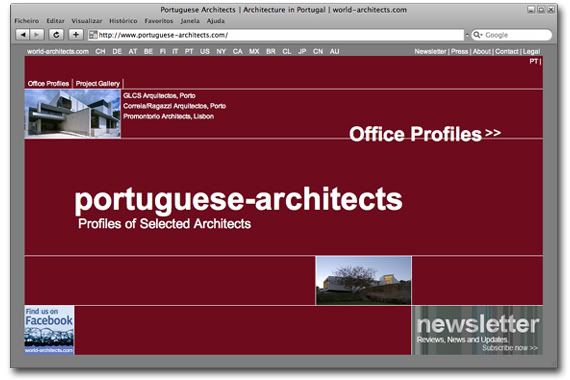 The international architecture network
www.world-architects.com
has recently released its latest portal:
www.portuguese-architects.com
.
World Architects
is both an internet portal and a platform for contemporary architecture, featuring a range of work from successful and emerging talents in architecture, landscape architecture and supporting design professions. It currently expands through 16 regional portals, includes a project gallery of 18.000 selected buildings worldwide and receives an impressive figure of 500.000 monthly visitors.
Visit
Portuguese Architects
for additional information and subscribe the world-architects newsletter to keep in touch with the newest entries and updates.