Next: Collective Housing in progress
Published Tuesday, June 1, 2010.
---
NEXT: Collective Housing in Progress is the latest book from a+t architecture publishers.
As the long established correlation between urban growth and economic development is becoming increasingly questioned, in the aftermath of a global economic crisis, architecture is looking into the processes that determine the ever changing built environment with renewed interest. Every act of architecture carries the possibility of transformation of its external reality. In this unfolding debate, collective housing once again claims its central role in the balance between the autonomous building and the world that surrounds it.
NEXT: Collective Housing in Progress
, questions the programmatic complexity of contemporary architecture in its utmost urban implications. Although remarkably different in their approach, the projects now featured in this book carry the strong attempt to preserve the social qualities of architecture in a mutating economic environment. Variables like density, energy efficiency, transportation costs, new structures of technology and communications, all come into play in a conscious effort to redefine public life within the city. These are projects that seek to refill and regenerate the urban landscape, proposing programmatic indetermination, integration of social and cultural spaces, flexibility of uses and, ultimately, a call to intensity beyond density.
NEXT is the latest book from
a+t
's Density series, featuring 30 European and American projects designed by 29 different young architectural practices, fully illustrated, detailed and analyzed through technical drawings and schematic diagrams. Visit
a+t
for additional information on this and other publications.
Atelier Data + MOOV: Forwarding Dallas, Dallas, United States, 2009-2012.
REX: Low2No, Helsinki, Finland, 2009.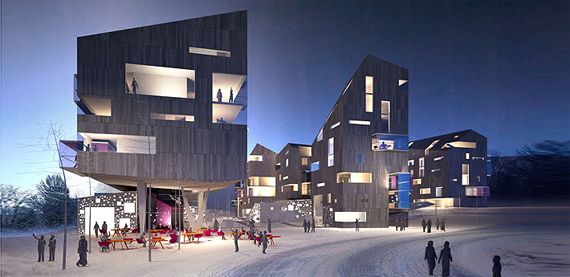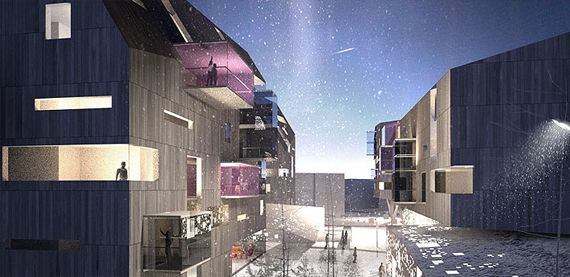 Modostudio: Kilpailuohjelma, Lohja, Finland, 2008.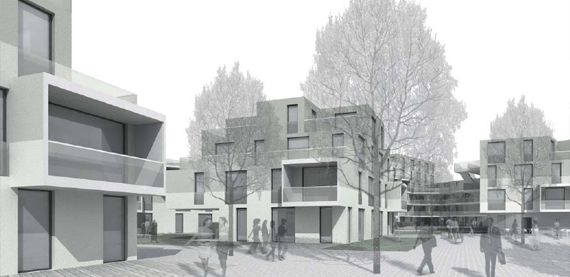 AllesWirdGut: Herzberg Public Housing, Vienna, Austria, 2007-2010.
Atelier Zündel & Cristea: Rue de Charenton Residences, Paris, France, 2007-2010.