Ears to the wind
Published Monday, May 24, 2010.
---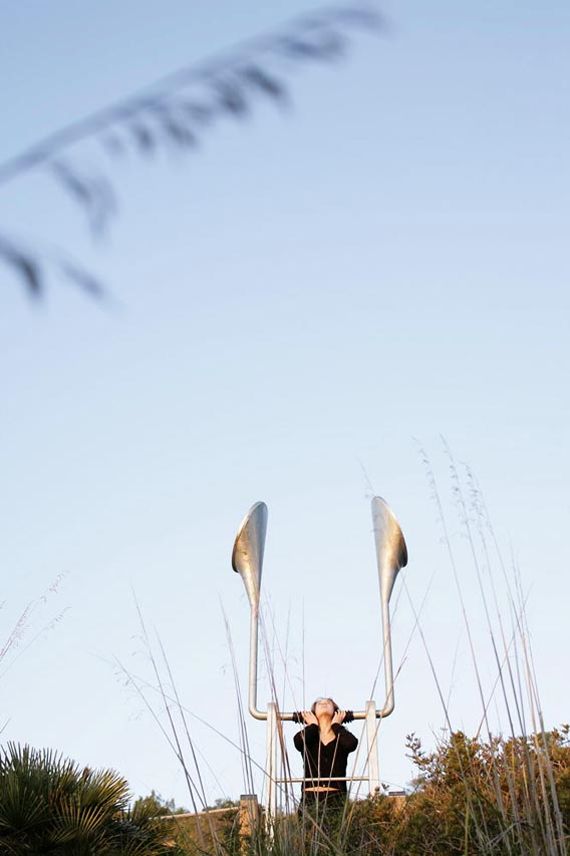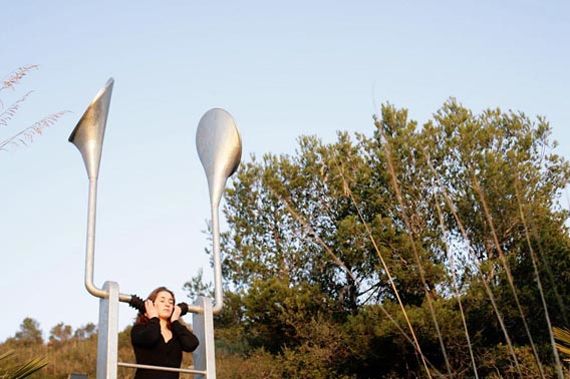 What a beautiful example of design motivated by the will to explore and interact with the natural environment.
Inclusive Studio
's intervention on the austere landscape of the
Parc Natural del Garraf
in Cataluña is guided by principles of accessibility, delivering a path of sensorial discovery. The outstanding sound capturing trumpets reveal the echoes of the mountain, the frogs and the crickets, the wind in the trees. The touching wheels invite to discover the texture of the branches and the surface of the rocks. Don't miss Inclusive Studio's website for this and other projects. Via
Edgar Gonzalez
.