Bjarke on the loop
Published Thursday, April 29, 2010.
---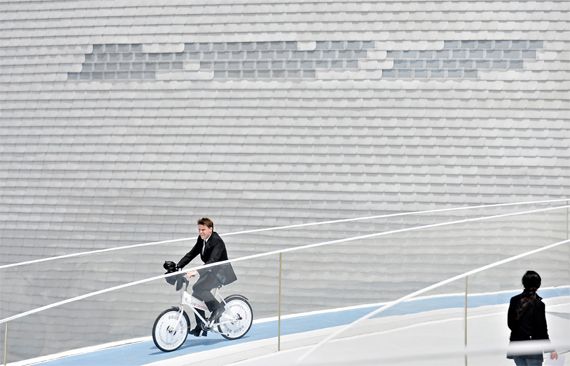 A great shot of Bjarke Ingels riding a bicycle on the roof of the Danish Pavilion at the Shanghai World Expo 2010. Full-size image and more at
The Big Picture
.
EDIT: The first pictures from BIG's Danish Pavilion, a delightful gallery not to be missed at GreenWabii (wonderful blog btw).