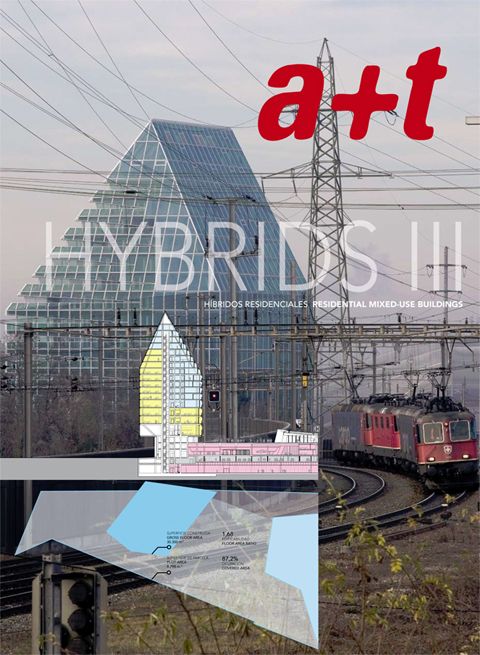 Hybrids III is the latest magazine from a+t architecture publishers.
Hybrids III
is the latest double-issue from a+t's Hybrids Series, focusing on Residential Mixed-Use Buildings.
Residential Hybrids are deemed as typological opposites to one of the most paradigmatic creations of the constructivist movement: the Social Condenser. Both typologies share their origins in the avant-garde era of the first quarter of the 20th Century. The Social Condenser, however, was born from State centered ideals under a recently created Soviet Union and would later become an extremely influential model for social housing in the European context, particularly after World War II.
The Hybrid was originated from a very distinctive set of circumstances, with its roots firmly embedded in the American capitalist system. Whereas the European city was guided by ideology, the American city was an outcome of the free flowing economy, a playground for profitability and speculation. The hybrid encouraged urban contact and cosmopolitanism, becoming consequential to a new paradigm of democratic city; a city born from multiple driving forces, integrating different programmes, different developers and different users.
Hybrids III presents an extensive investigation on the issue of housing integration in mixed developments, followed by a selection of 20 new projects that encourage the interaction of a variety of urban uses while also successfully combining private residential activities within the public realm. Featured projects include the works of MVRDV, Steven Holl, OMA, Neutelings Riedijk, Herzog & de Meuron and many more, carefully presented and analyzed through diagrams, technical drawings and construction details.
Visit
a+t
for additional information on this magazine and other publications.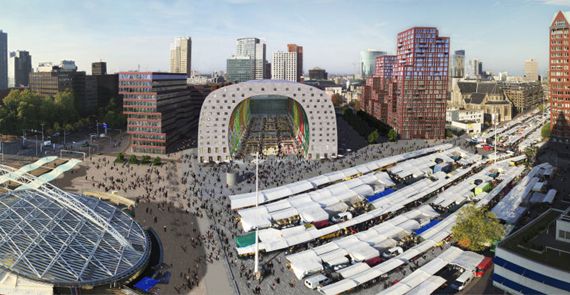 MVRDV: Market Hall, Rotterdam, The Netherlands, 2004-2012.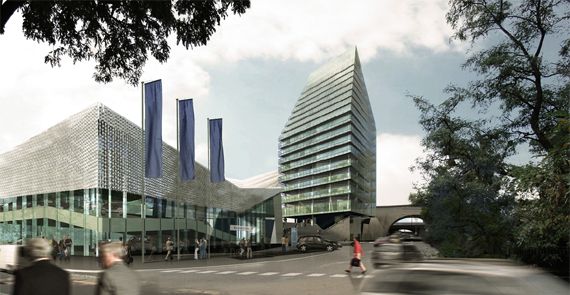 Herzog & de Meuron: St. Jakob Turm, Basel, Switzerland, 2007.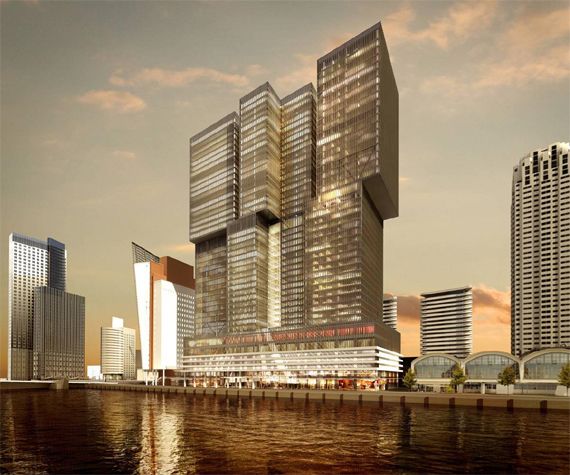 OMA: De Rotterdam, Rotterdam, The Netherlands, 1998-2011.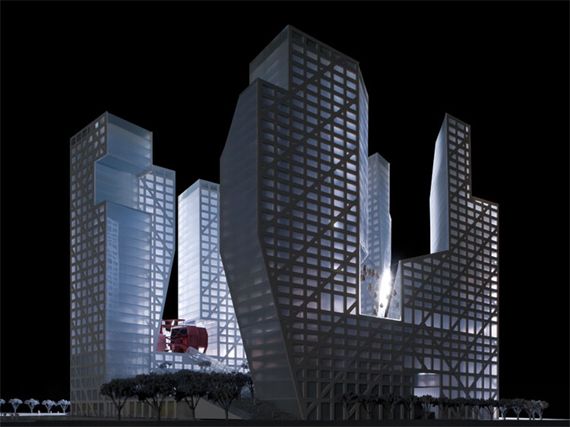 Steven Holl: Sliced Porosity Block, Chengdu, China, 2007-2011.