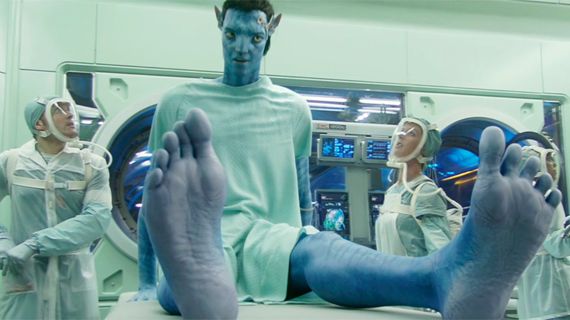 The Na'vi have great big blue feet. Wait till you see those in 3D.
Avatar
is a love story between a man and an alien. A romance of extraterrestrial proportions. The rest is a journey into fantasy.
I guess we all grow up with these kinds of movies, films that trigger the imagination and offer you a glimpse of alternate worlds and impossible landscapes. Sci-fi and fantasy filmmakers are obsessed with scenery. The physical world behind the narrative becomes a powerful element of the storyline.
The technological advancements in digital imagery have now made everything virtually, quite literally, possible. And still, for the generation that grew up watching the flying bicycles in E.T. and the archaeological adventures of one mister Henry Walton Jr., aka Indiana Jones, something may feel lost in the process. A sense of reality drawn from the physical representation of space as captured through visual storytelling and metaphor. Something entirely misplaced in many current productions, as in the digitally overdosed misadventure of Indy in The Kingdom of the Crystal Skull.
Avatar is very much centered on the recreation of a physical atmosphere. We are introduced to the splendid and hostile landscape of Pandora, an alien paradise depicted in full 3Delicious glory. For a film so overloaded with digital technology, James Cameron has the merit of never underestimating the material dimension of its environment. And still, with all its epic backgrounds, the finest moments in Avatar lie in Jake Sully's intimate dreamlike experience: «Sooner or later though, you always have to wake up», says Jake as he begins to question where his true nature lies. The complexities of this transition – the blurry boundary between the human and the alien experience – regrettably, never fully become a main theme with visual, cinematic, implications. The digital hyper-realism of Pandora takes its toll on a desirable abstraction of the eye. Technology takes central stage over a more subjective and humane mise-en-scène.
Now, I'm a sci-fi nerd and I would recommend Avatar to everyone. It's just so compelling at what it's good at. It's a film driven by passion for its world and characters, making no concessions to fully explore the many details of Na'vi culture, language and religion. It may have its shortcomings but, while it rolls, it's a feast of popular cinema and one of the most imaginative cinematic experiences I can remember. Here is the kind of megalomaniac extravaganza that comes but once in a decade. And if you know what it was like watching a Star Wars movie as a kid, well then, you know that feeling.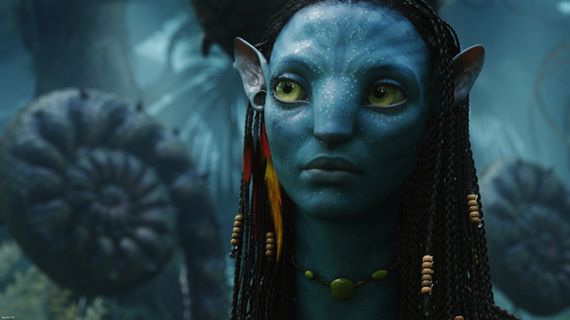 It's Pocahontas. No, wait...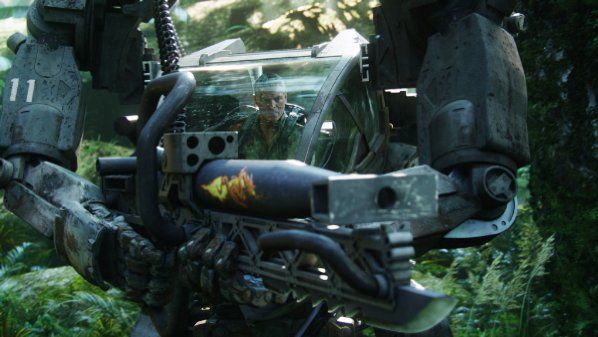 Big boys with toys.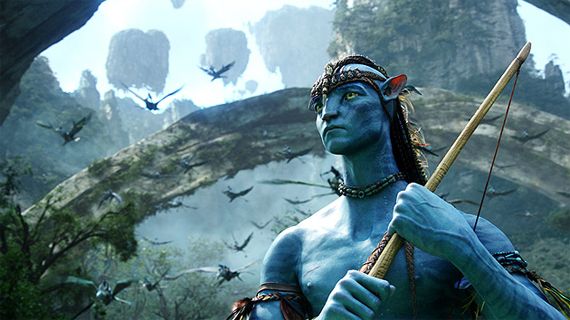 We are going to need bigger guns.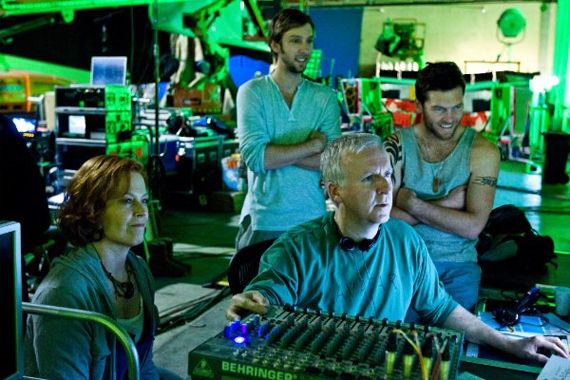 Director James Cameron setting the engines to warp speed.