Where: the urban side of the economy
Published Thursday, October 16, 2008.
---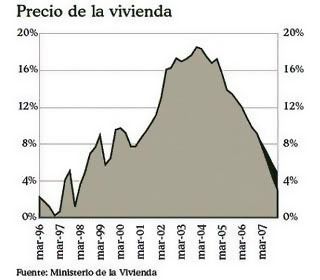 Image via GEAB.
American blog
Where
, created by Brendan Crain, has just become a collective platform, with the participations of
Danny Ahkiam
, Mario Ballesteros, Marc Couillais, William Fong, Lisa Hodges,
Josh S. Jackson
, Dan Lorentz, Katia Savchuk, James Shephard and
Peter Sigrist
. On the last few days they've been publishing a series of articles focused on the urban dimension of the current economic crisis.
A recent text, titled
Spain, what have you done?
, reflects upon the country's specific situation and the dramatic moment that's being faced by the real-estate sector. A situation that reveals the dangerous consequences of urban expansion policies combined with easy available credit directed to the purchase of housing by private citizens. Spain witnessed the steep devaluation of its housing market, up to 50% during the past year. The consequences of this phenomenon are now being revealed by a stagnant construction sector and a receding state economy.