Plano B: House in Arruda dos Vinhos
Published Tuesday, October 28, 2008.
---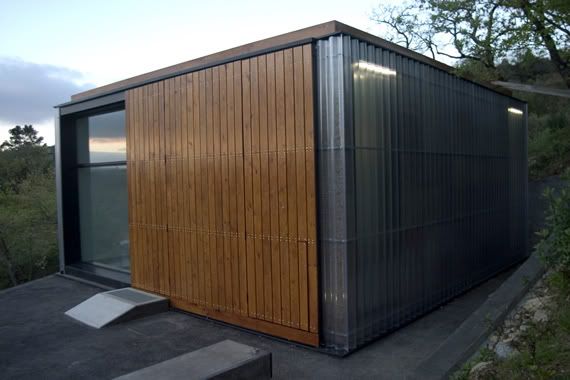 Overcoming the contingencies of a restrictive architectural program to create innovative solutions – such was the challenge faced by Lisbon-based architects
Plano B
, as they set to design this small house in the region of Arruda dos Vinhos, in Portugal. Located in an area of ecological reserve, the new house would be defined by the perimeter of an ancient building in ruins – maintaining the limits of the previous occupation regarding height and area.
The programmatic approach determined the subversion of these limitations by taking them even further. The new project would use the pre-existing materials found in the ruined structure as the basic components of a new constructive system. The present restrictions would therefore become the creative engine for a new architecture.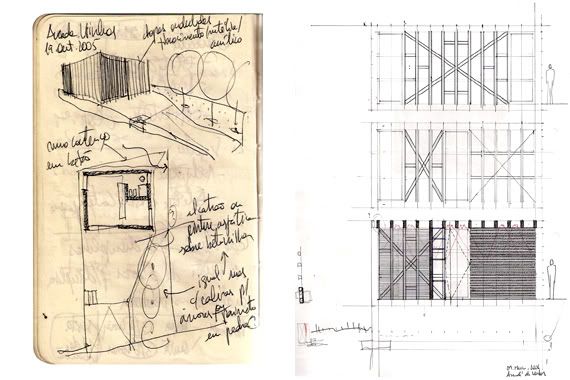 Sketches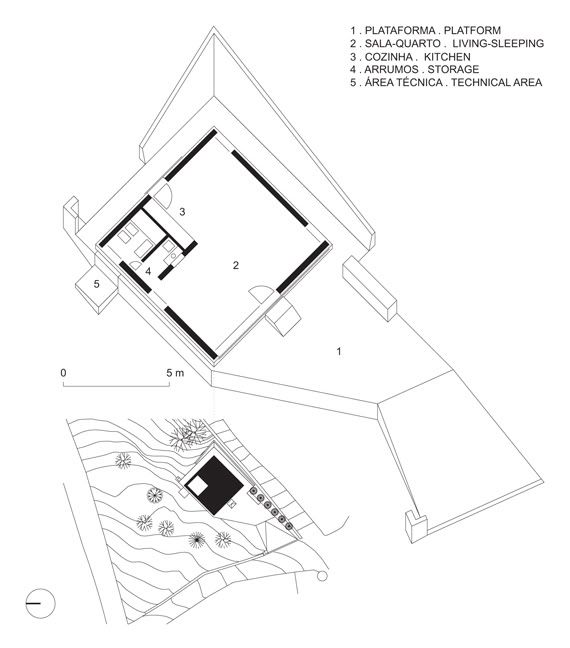 Floor plan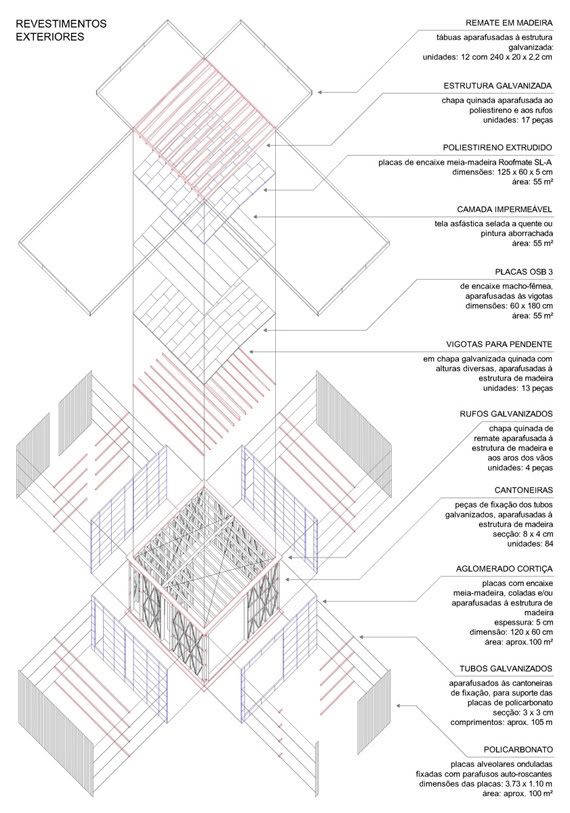 Constructive model
The house began as an exercise on juxtaposed materials to originate a new body – an architectural investigation somewhat similar to other contemporary projects such as the
Wall House
. Here we find an analogous interest on the development of a complex building skin, integrating traditional construction methods with contemporary materials.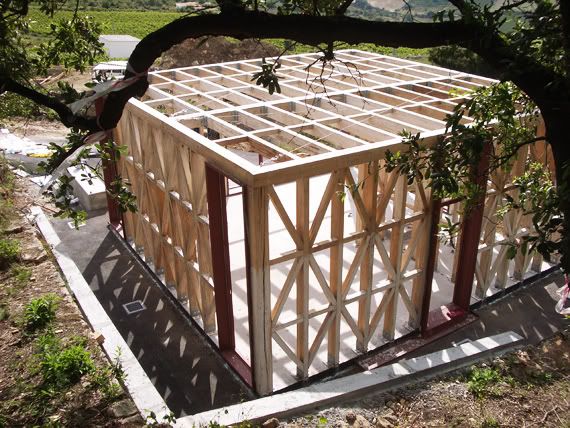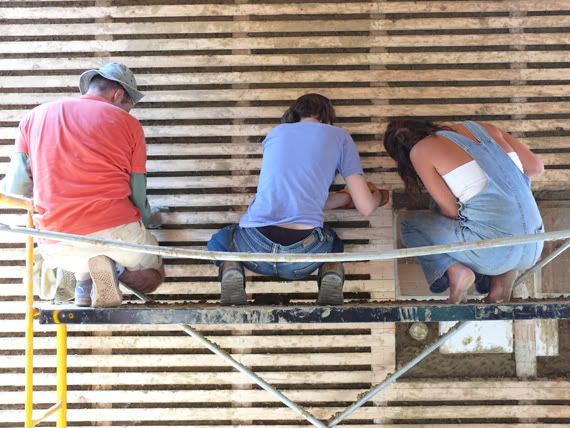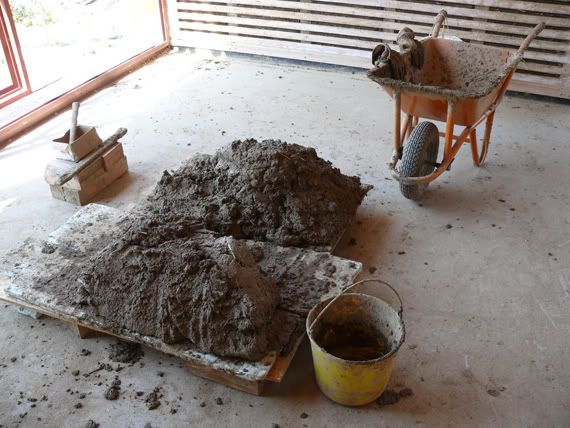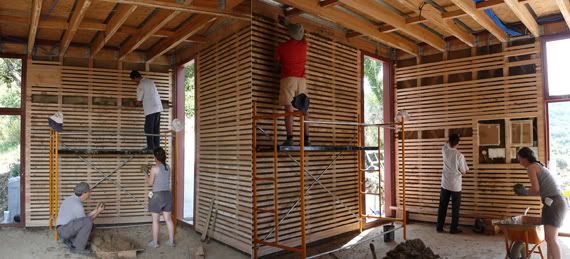 The wood found on the previous building was applied in the structural framing of the house. The stone of the ancient walls was also utilized on its new foundations.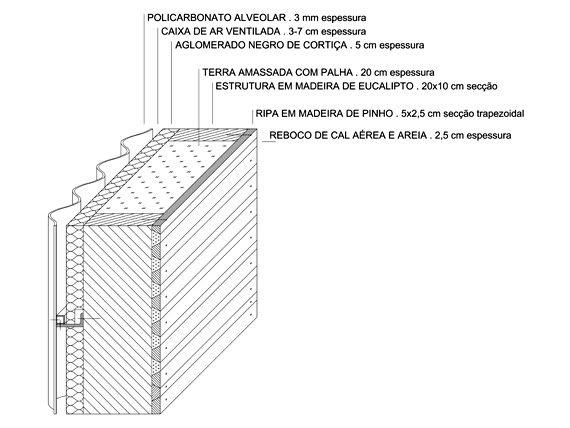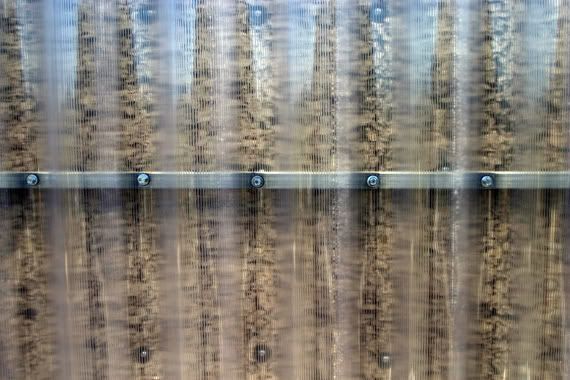 Wall section and external view
In addition to these materials, cork boards were applied to create an external skin, supported by polycarbonate plates to ensure an effective insulation and ventilation of the façade.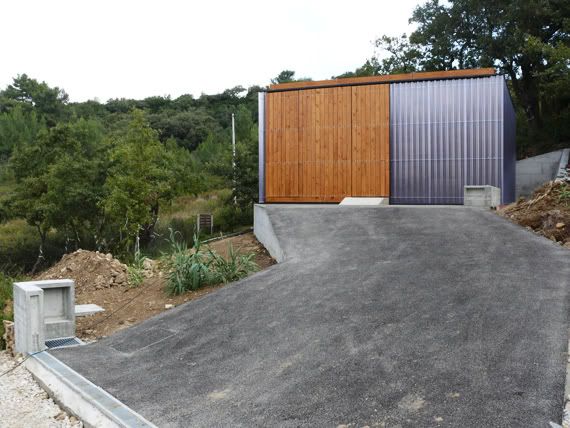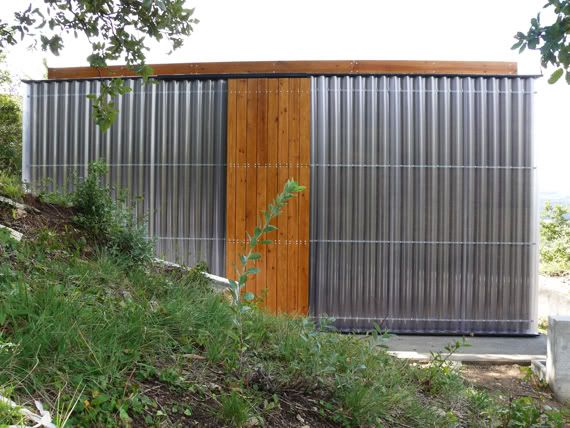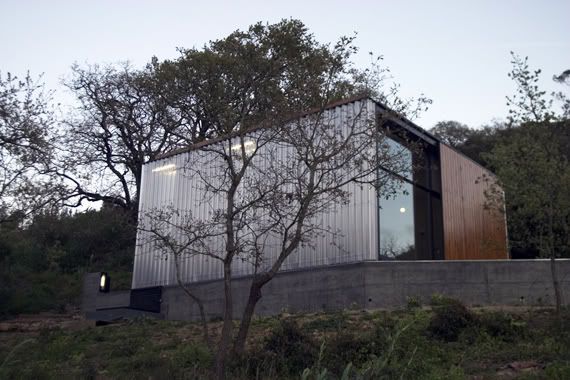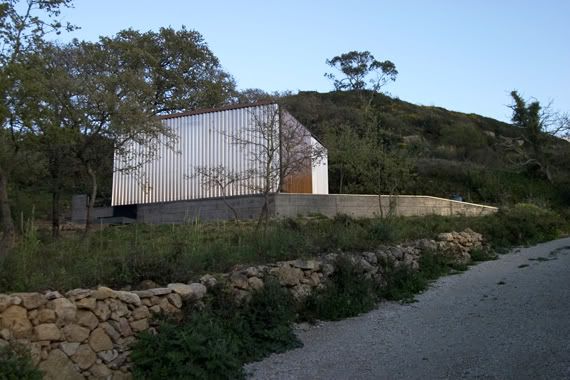 By assuming the use of industrial materials - asphalt, concrete, polycarbonate - in combination with natural materials - wood, earth and stone – this house is an interesting example of sustainable practice, maintaining a critical approach towards the project as an area for reflection on the expressive qualities of architecture.
Architecture: Plano B.
References: Judit Bellostes: de madera y adobe, house in Arruda dos Vinhos, Casa em Arruda dos Vinhos: Diário de Obra (blog).