Intensidez Bookstore
Published Tuesday, October 14, 2008.
---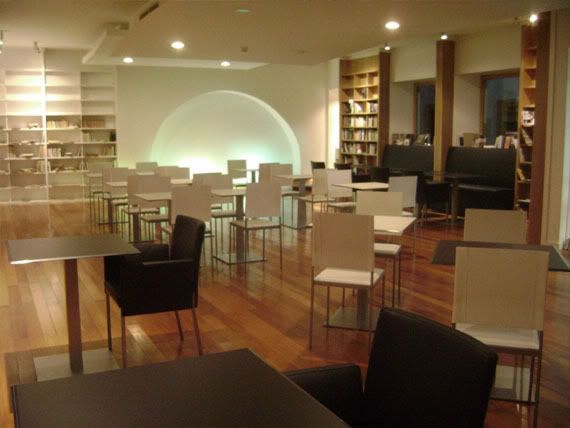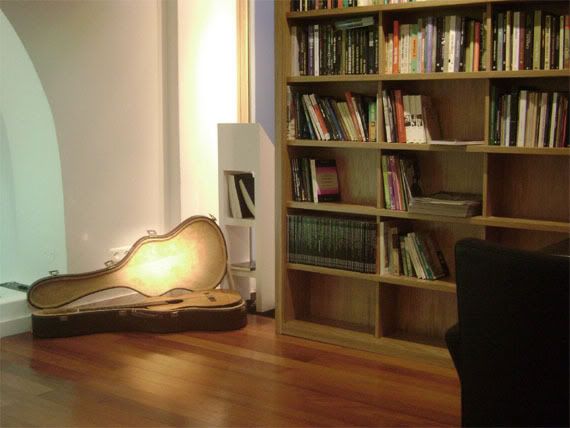 A new bookstore has opened just a few steps from my doorway. Only it's not just a bookstore, it's like a friendly cafeteria with books and music, a place to read, hang out or just drink a warm cup of coffee. If you're planning to visit the beautiful city of
Évora
,
Intensidez
is just the perfect place to visit. They have the best selection of books around, no questioning that. And I'm a big fan of their huge continental breakfast, which is so hard to find in this southern country of mine. And they always seem to have the nicest sweets and desserts. Hmm, sorry, I should be talking about books here, but I'm a bit gluttonous in case you haven't figured that out by the title of this blog. If there was any justice in this world I'd be the fattest man around. But here I am rambling again…
So, as I was saying, Intensidez is organizing a series of lectures during October and November, open talks with authors and thinkers, taking place Friday nights at 10 pm. Check their
blog
for details and other info on this sweet little bookshop. You may even find me there if you're lucky. I'll be the guy standing behind the big slice of cheesecake.